Overview
Euro Pacific Securities Inc. presents its premier multi-asset brokerage account, Euro Pacific Trader. You'll be able to access your Euro Pacific Trader account through your choice of four powerful platforms below.

TraderPro
Our flagship platform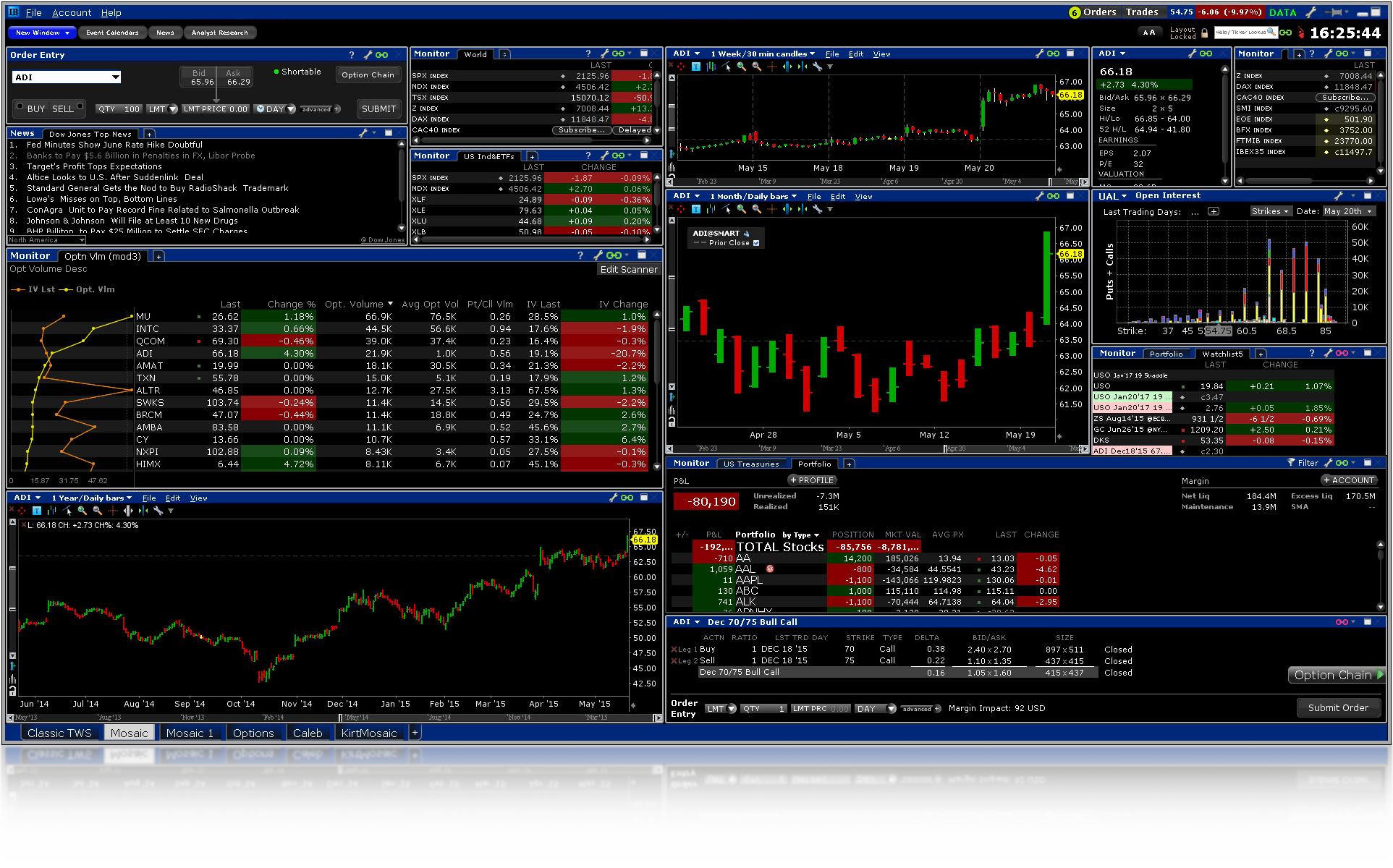 Designed for active traders and investors who trade multiple products and require power and flexibility. TraderPro includes all of our most advanced algos and trading tools, and offers a library of tool and asset-based trading layouts for total customization.
TraderPro is suitable for traders and investors who want to take full advantage of the Euro Pacific Trader offering, especially high-volume, global traders and those who require in-depth news, technical research, and risk analysis tools. TraderPro is available on Windows, OS X, and Linux.
Free demo
After installing the application, a login screen will pop up. At the bottom of the screen in small letters is a link asking "No Username? Try the demo". Click the link and the demo account will be automatically created.
---
Client Portal
Coming Soon
Your one-stop destination to check quotes and place trades, see account balances, P&L and key performance metrics, funding, reporting, and more. Suitable for traders, investors, and advisors who want a clear, real-time view of their accounts through an all-inclusive, easy-to-navigate platform with limited trading capabilities.
---
WebTrader
Coming Soon
Looking for a simple but feature-rich trading environment? The WebTrader is HTML-based and is the perfect solution if you prefer an uncluttered trading interface that's easy to learn, but still offers advanced trading features and tools.
---
MobileTrader
Coming Soon
Enter and manage orders, view executions, monitor your account balance—all from your iOS or Android smartphone or tablet! Using state-of-the-art technology, MobileTrader allows you to access your Euro Pacific Trader account on-the-go.